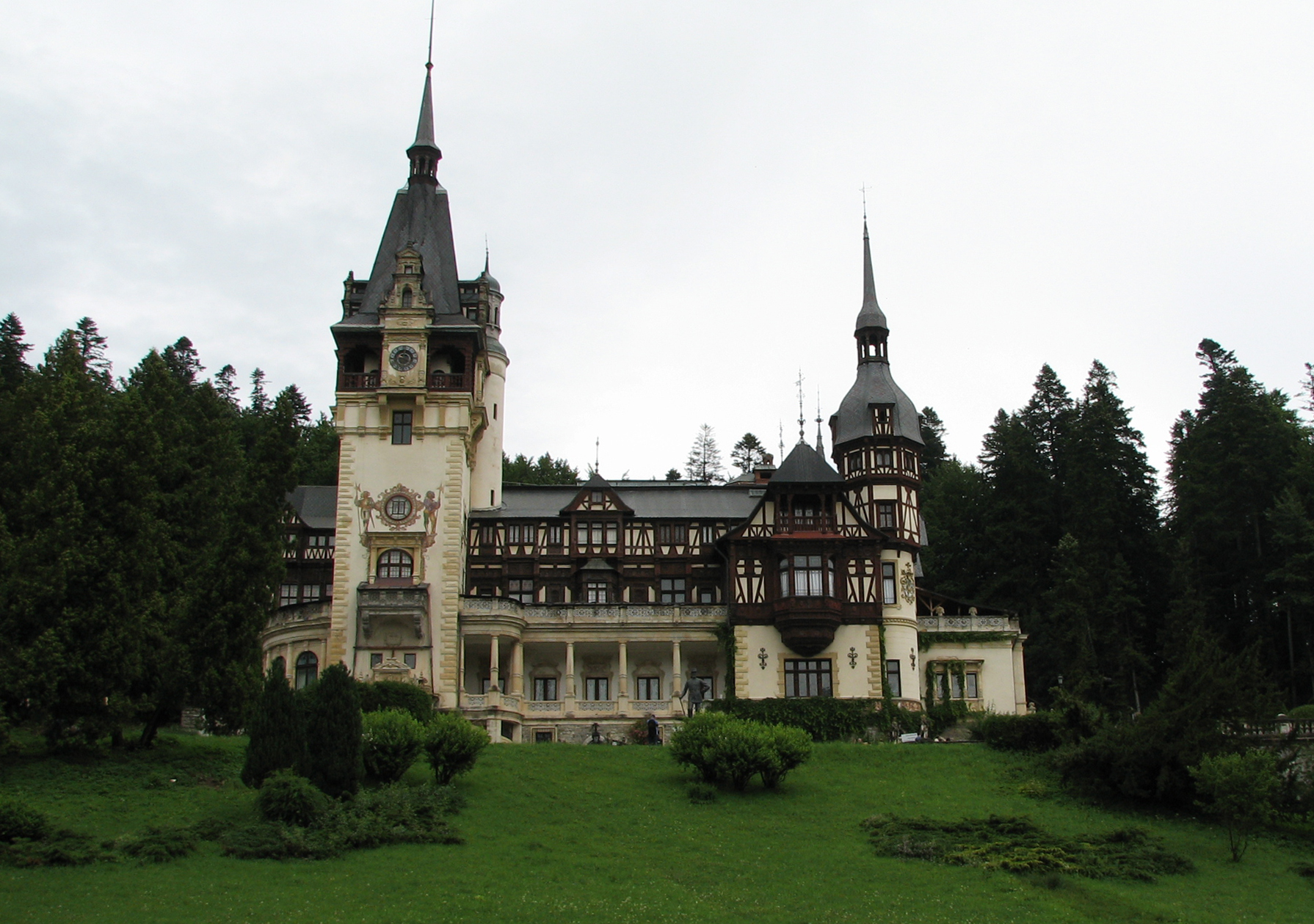 Location: Sinaia – Southern Romania
Nearby large towns: Brasov (40 miles north) and Bucuresti (80 miles south)
Nearest train station: Sinaia
Address: Str. Pelesului 2
Telephone: (244) 310.918
Email: [email protected]
Web: www.peles.ro
Open:   ( September to May) Wed. 11:00 a.m. – 5:00 p.m.;
Thu. – Sun. 9:00 a.m. – 4:00 p.m.; Closed Mon. & Tue.
(May to September) Tue. – Sun. 9:00am – 5:00pm; Closed Mon.
Note: Peles Castle is closed during the entire month of November
Admission charge
Nestled at the foot of the Bucegi Mountains in the picturesque town of Sinaia, Peles Castle is a masterpiece of German new-Renaissance architecture, considered by many one of the most stunning castles in Europe.
Commissioned by King Carol I in 1873 and completed in 1883, the castle served as the summer residence of the royal family until 1947. Its 160 rooms are adorned with the finest examples of European art, Murano crystal chandeliers, German stained-glass windows and Cordoba leather-covered walls.
Peles Castle was the first European castle entirely lit by electrical current. The electricity was produced by the castle's own plant.The castle draws its name from neighboring Peles Creek, which passes right through the courtyard.The first movie projection in Romania took place in 1906 in the castle's Theater Hall.
The furniture in the Music Room is carved of teak, a gift to King Carol I from the Maharajah of Kapurtala in India, while handmade silk embroideries adorn the ceiling and walls of the Turkish Salon. The ceiling paintings and decorative frescoes in the Theater Hall were designed by the renowned Austrian artists Gustav Klimt and Frantz Matsch. Over 4,000 European and Oriental pieces dating from the 15th to the 19th centuries are on display in the armories.
King Ferdinand, who succeeded Carol I, commissioned the smaller, art nouveau-style Pelisor Castle nearby. Pelisor's 70 rooms feature a unique collection of turn-of-the century Viennese furniture and Tiffany and Lalique glassware.
Also worth exploring in town is Sinaia Monastery, founded by Prince Mihai Cantacuzino in 1695, and named after the great Sinai Monastery on Mount Sinai. The monastery served as the residence of the royal family until Peles Castle was built, and now is home to a monastic establishment.
Sinaia, a well-known ski resort, and the surrounding towns of Busteni, Azuga and Predeal provide many facilities for an active vacation – from ski and hiking trails to wildlife viewing.
Nearby attractions: Rasnov Fortress (28 miles); Bran Castle (35 miles); Brasov (40 miles); the ski resorts in Predeal (14 miles) and Poiana Brasov (35 miles); Bucharest (78 miles); the medieval cities of Sighisoara (88 miles) and Sibiu (105 miles).