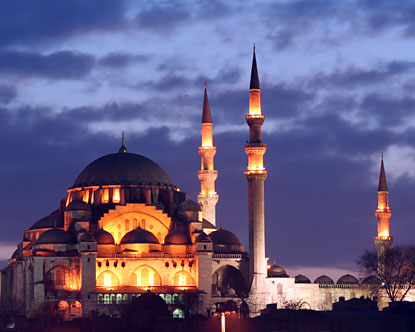 Istanbul is truly a world city, a city which everyone should visit at least once in their lifetime. It is an enchanting blend of Eastern and Western culture, a vibrant, modern city, with a unique identity. Its rich past coexists alongside its youthful exuberance. Although no longer the capital of Turkey, Istanbul still remains the country's cultural and business centre.
It is a city of contrasts, bustling with the cacophony of 21st century life, and is yet achingly beautiful. It is set in a stunning location, surrounded by water, which is the narrow strait of the Bosphorus and the serene sea of Marmara separating Europe from Asia. Istanbul has a foot in each, celebrating the best of both heritages. As Byzantium, Constantinople and finally, Istanbul, it has been the capital of three Empires, each leaving their mark in the form of stunning palaces, castles, mosques, churches and monuments. The legacy of its chequered past can be seen on every turn of the modern city.
The layout of Istanbul can seem confusing at first. The Bosphorus divides the city into the European and Asian sides, linked by two magnificient bridges, spanning the continents, the first of which was opened in 1973 to celebrate the 50th anniversary of the Republic. Most visitors to the city, staying for a few days, will have little reason to visit the Asian side, except for as part of a Bosphorus tour, on a boat which zigzags from side to side, to take in the best of each.
The European side, however, is also divided in two by the Golden Horn or Haliç, which roughly divides the historic part of old Istanbul, encompassing the areas of, Sultanahmet and Laleli, from the modern city. It is crossed by a number of bridges, the most famous of which is the pontoon, the Galata Bridge. Most visitors on short city breaks stay in the old town as the vast majority of the sites which they will be visiting are in this area. Istanbul's most famous sites – The Blue Mosque, Aya Sofya (Hagia Sophia), Topkapı Sarayı (Palace) and the Grand Bazaar (Kapalı Çarşı) – are all within a 30 minute walk of each other. It is easy to get around on foot or by making use of the tram, which provides a regular service on the pedestrianised main street. In terms of accommodation, there are now a number of characterful boutique hotels in the area of Sultanahmet, many of which are restored Ottoman wooden mansions. These are ideal for those who really want to savour the authentic atmosphere of the Old Town. Those on a budget, may want to consider the more modern, and competitively priced hotels of the Laleli district, although this area is much busier.
Although it is convenient, the disadvantage of staying in the Old Town, is that, since it is not a residential area, you don't really benefit from the ambience of the modern city of Istanbul, with its excellent restaurants, lively bars, and cosmopolitan feel. Some of Istanbul's finest, most luxurious hotels are located on the Bosphorus with stunning views over the straits, or in the modern business districts. There are also some historic establishments in the area known as Pera, which blossomed at the turn of the last century. The heart of modern Istanbul, is Taksim Square and the streets around. The advantage of staying here is that in the evenings you have a wealth of restaurants and relaxed bars within an easy walk of your hotel.
Wherever you choose to stay, it doesn't take much to make the most of the city, and even three days will give you the opportunity to see the highlights. It is such a large city, however, that even if you visit time and time again, you can still discover something new each time. It is easy to get around. There are a couple of handy trams – one in the old town, and the other in the main shopping street in Pera, Istiklal Caddesi. Taxis are plentiful and relatively cheap and there are also dolmush and bus services for those who really want to explore. Most tour operators can arrange tours to see the main sights.
The Bosphorus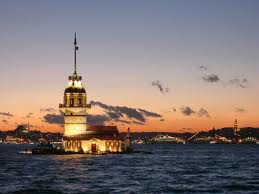 Some of Istanbul's finest vistas are to be seen from the Bosphorus. If you have time it is well worth spending at least half a day viewing the sights and savouring the atmosphere. You can take a guided tour on a small boat, or Turkish Maritime Lines (TDI) runs a good value public ferry service which leaves two or three times a day and does the full round trip as far as Anadolu Kavağı, the nearest village to the Black Sea on the Asian side, and back to Eminönü. It is a charming place, known for its fish restaurants, and the walk up to the ruined fortress overlooking the village, is well worth it for the stunning views. As you leave from Eminönü you can benefit from some beautiful views back towards the old town with its evocative skyline of turreted roofs and minarets. As you head towards the Black Sea you will pass the Dolmabahçe Palace, Beylerbeyi Palace and the 15th century fortresses built by Mehmet II, Rumeli Hisarı and Anadolu Hisarı. Also look out for the stunning wooden Ottoman mansions, many of which have been renovated and form some of the city's most desirable residences. Even if you don't have time for a Bosphorus trip just take one of the distinctive city ferries for a quick trip from Eminönü to the Asian shores and back – to Üsküdar for example, just to admire the views of the old town.
The Princes Islands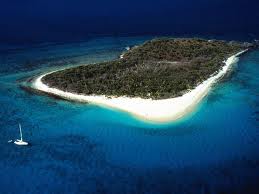 Those who are staying for a little longer in Istanbul, should really set aside a day to visit these charming islands in the sea of Marmara, just off the coast of Istanbul. The picturesque scenery of wooded hills, charming beaches and authentic Ottoman mansions, combined with the tranquil atmosphere, make for a pleasant contrast to the city itself. Easily reached by ferry or hydrofoil, the ambience of the islands seems worlds away. Büyük Ada, or "Big Island" is the most popular with visitors. No cars are allowed but you can take a trip in a horse and carriage to visit the Monastery of St. George.
Place to visit:
Topkapi Palace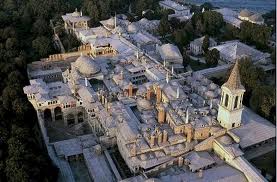 Thats a real "must see" place of Istanbul, whether you are a tourist or a local citizen …
As being the primary residence of the Ottoman Sultans for approximately 400 years (1465-1856) of their 624-year reign, Topkapi Palace is an amazing combination of architecture and history.
Construction began in 1459, ordered by Sultan Mehmed II, the conqueror of Byzantine Constantinople. The palace complex consists of four main courtyards and many smaller buildings. At its peak, the palace was home to as many as 4,000 people and covered a large area with a long shoreline.
The complex was expanded over the centuries, with major renovations after the 1509 earthquake and the 1665 fire. The palace contained mosques, a hospital, bakeries, and a mint.
Hagia Sophia (Ayasofya)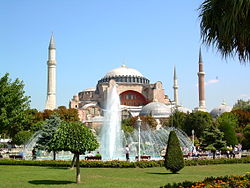 Hagia Sophia (means Holy Wisdom in greek) is one the most important religious sites in the world for the orthodox people, that's why it's always on the top of the list for the Greeks that visit the city after the Grand Bazaar 🙂 Of course it's not anymore an orthodox patriarchal basilica -centuries now since then- because it turned into a mosque from the Turks that conquered Constantinople in 1453. In our days (since 1935) it's a museum.
In an amazing structure that was erected in the 6th century on the site where 2 other smaller churches of the Holy Wisdom were standing before. It was designed by two greek scientists, Isidore of Miletus and Anthemius of Tralles.
Grand Bazaar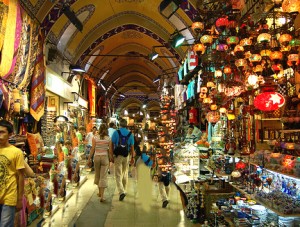 The Grand Bazaar can be a bit overwhelming not only because of its size but also the adamancy of the shopkeepers. There are also a lot of options and sometimes I think it's useful for someone to tell you what the best stores are before you go there so you can head to those directly and not waste time with products that might not be of such great quality or at prices that are a ripoff (yes that happens too sometimes).
Bosphorus River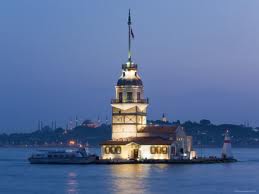 Recommend this ferry trip for anyone visiting Istanbul. The Government run ferry (Turkish Maratime Lines)departs Eminonu 2 or 3 times daily for the return trip along the Bosphorus. The 3 hour ferry trip we took stopped for 1 hour at Anadoulu Kavagi, the half way point, for passengers to alight to enjoy lunch or just enjoy the sights of this small fishing village on the Bosphorus.
Blue Mosque (Sultanahmet )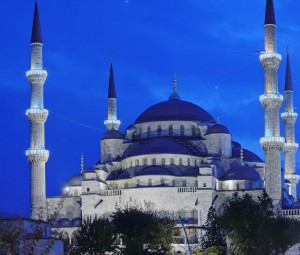 Blue mosque, as I imagine, is one of main landmarks of huge Istanbul, also its minarets could be visible in panoramas that present Turkey, Istanbul, Sultanahmet historical suburb.
Actually I was amazed by huge size and both elegant mosque. Blue mosque (or Sultan Ahmet mosque) was constructed in 1603 – 1617; it needed to be as a rival for famous Aya Sophia.
Blue mosque was named after its rich decorated interior, where the main color is blue. Also mosque is famous about its 6 minarets, found only in 2 other World places – Mecca and Medina. Sultan, approving such plan, wanted to state that Istanbul is also as important as other Saint places.
Dolmabahce Palace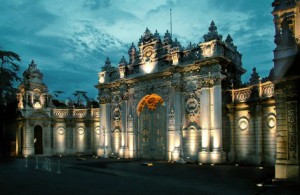 For someone living in "glass world", the palace impresses by the artworks produced in the golden days of glass manufacturing.
All the European giants are present, with pieces so great, so hardly built and mounted, that the palace could work as a display of the best in glass history. Well… maybe with something more from Lalique.
Princes' Islands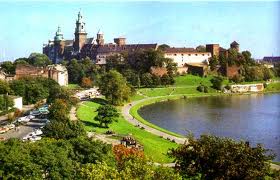 The Princes Island is the island that the sultans sons had their holiday villa's on. hence the name.
It is a really beautiful island, with plenty to see or do.
There are horse drawn phaetons that are for hire to take you round the island.
There re plenty of restaurants on the island and plenty to see.
The organised tour cost about 69TYL, but I bought my own ferry tickets and got there return for 20TYL
The ferry is escorted by a flock of gulls both ways . The gulls will sometimes fly past taking bread from your hand in mid flight.
How to get to Istanbul?
By air
The easiest way to get to Istanbul is by plane of course. Turkish Airlines and many other world airlines have regular daily flights to Istanbul. There are also local airliners that run charter flights to Istanbul especially during holiday season such as summer months or Easter and New Year's period. Some of the direct flying times are: Newyork – Istanbul 10:20 hours, London – Istanbul 3:45, Milan – Istanbul 2:45, Hong Kong – Istanbul 11:50, Moscow – Istanbul 3:05, and so on.
Istanbul has two international airports; one on the Asian side (Ataturk Airport) and the other one on the European side (Sabihna Gokcen Airport). From Istanbul you can fly to many other cities of  Turkey as there are frequent daily flights of different airline companies. Istanbul – Izmir or Istanbul – Ankara  flight takes about 1 hour, Istanbul – Adana about 1:30.
By land
Istanbul is well connected to many European cities by highways. Some private Turkish bus companies run scheduled buses to Istanbul from Germany, Austria, Switzerland, France, Greece, Bulgaria, Saudi Arabia, Syria, Iran, Jordan, Russia, Georgia, and Romania. Once you're in Istanbul, there are countless of local bus companies that can take you to all corners of  Turkey with their modern buses. Buses are frequent and plentiful, they usually depart from the Bus Station (Otogar) in Esenler neighborhood but they also have ticket offices all around the city, especially in Taksim, Sultanahmet, Besiktas, Kadikoy etc.
You can also easily drive to Istanbul from any European country with your own car or motorbike. By car, there are mainly two borders to get into Turkey: Kapikule in Edirne coming from Bulgaria, or Ipsala coming from Greece. There is a nice highway between Edirne and Istanbul, it's about 225 kilometers (140 miles). After Istanbul, you can drive anywhere in Turkey as there is an extensive road network. However, it's not recommend to drive with your own car in Istanbul because the traffic in this mega-city is pretty dense and sometimes caotic. The best way would be to park your car and use public transportation or taxis.
By rail
Turkish Railways Authority (TCDD) has regular train schedules from Istanbul to Budapest – Hungary, Bucarest – Romania, Kishinev – Moldova, Salonica – Greece and Sofia – Bulgaria in Europe, or to Damascus – Syria and Tehran – Iran in the Middle East. For example, Istanbul – Salonica takes about 12 hours by train, Istanbul – Tehran takes about 68 hours.
International trains arrive at Sirkeci station on the European side, or Haydarpasa station on the Asian side of Istanbul depending on where you're coming; from the West or from the East. Once you're in Istanbul, you can get a train connection mainly to Ankara,Eskisehir, Denizli, Van, Kars, Gaziantep, Adana, and Konya.
By sea
There are several maritime companies that run car and passenger ferries from Greece or from Italy to Turkey. Most of these arrive at Cesme near Izmir, but some to Istanbul as well, especially during the summer. There is also a regular ferry line between Odessa (Ukraine) and Istanbul which takes about 35 hours. Many cruise ships dock at Istanbul too for daily excursions.
From Istanbul, you can get a ferry connection to Izmir, to Bandirma near Balikesir, to Mudanya near Bursa, to Yalova, or to Marmara Island. Within the city, Urban Maritime Transportation (IDO) runs passenger ferries between both sides of the Bosphorus.